And Today I'm glad to present supplement to "Harrier 1st Generation" decal!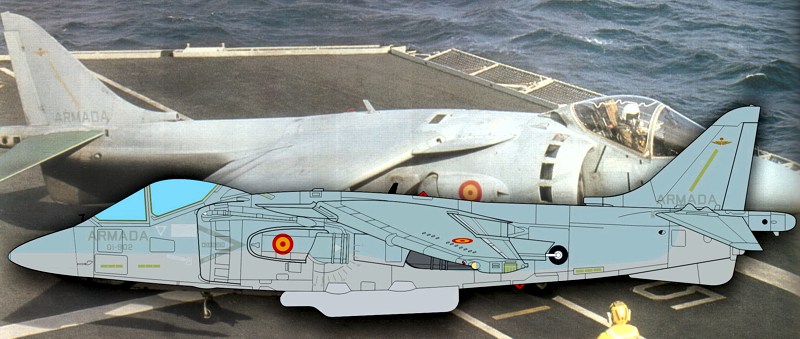 Cut then Add 1/72 Decal "Harrier 2nd Generation" include four markings for next aircraft:
McDonnell-Douglas AV-8B(N/A) Harrier II Night Attack, VMA-211 "Wake Island Avengers", MCAS Yuma, 1990.
McDonnell-Douglas AV-8B Plus Harrier II, MM7199 / 1-03, Gruppo Aerei Imbarcati, Portaerei Cavour CVH550, June 2009.
McDonnell Douglas AV-8B Harrier, 01-902, 9ª Escuadrilla, Armada Española, Portaaeronaves R11 Principe de Asturias, 1989.
Bae Harrier GR.9, ZD 406, 800 Sqn, Royal Navy Naval Strike Wing, HMS Illustrious, October 2009.
Build your own original 1/72 Harrier's complete collection with "Cut then Add" decals!